The Golden Avatara Continues to Glow in Wellington
The primary purpose of Krishna's descent as Shri Chaitanya was to relish the position of Śrīmatī Rādhārāṇī, who is the prime reciprocator of transcendental love of Śrī Kṛṣṇa. To spread this transcendental love, the Journey of Self Discovery (JOSD) Wellington, celebrated the 533rd anniversary of Caitanya's appearance on March 22, 2019. It was for the first time ever in the history of Wellington, New Zealand that 7 pairs of Gaura Nitai came together from different corners of the Kiwi Capital to grace the occasion.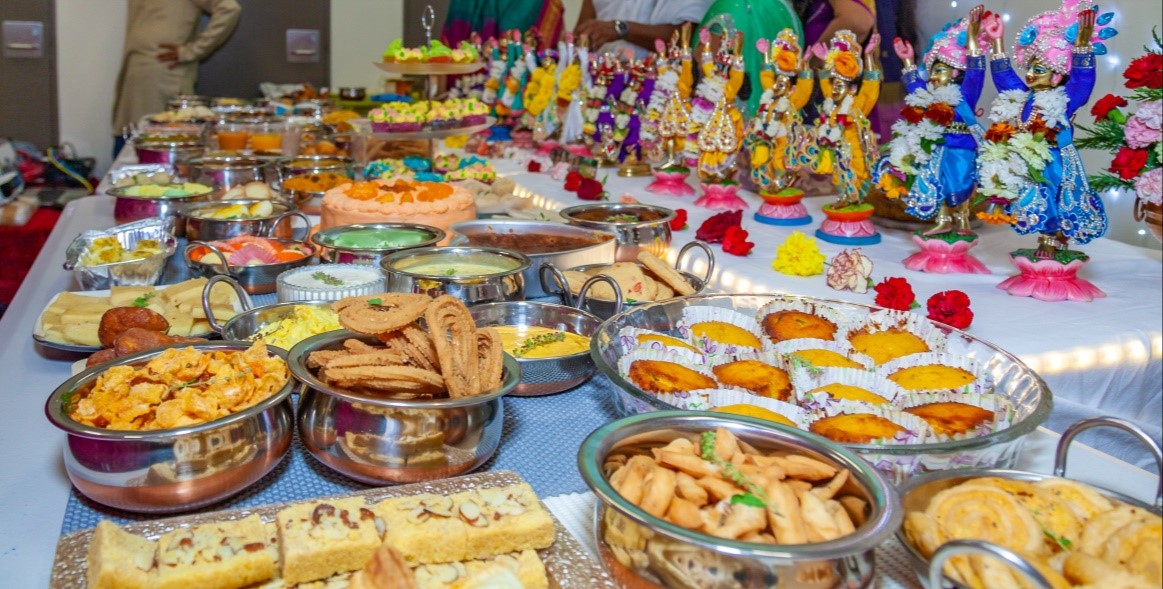 In an elegant ceremony the Gaura Nitai Deities were welcomed to the celebration venue. Amid melodious kirtan, the Lord's bathing ceremony commenced. The most hospitable part of this abhishekam was that the deities' servants offered everyone present there to partake in Gaur Nitai's bathing ceremony. Scores of people eagerly queued with their families to benefit from this opportunity.
As Their Lordships were being dressed and decorated after the Abhishek, all participants engrossed in a film based on the pastimes of Caitanya Mahaprabhu.  This film took all the participants through the life journey of Mahaprabhu – from being a baby Nimai, born under the Neem tree, to a Sanyasi, who spread ecstatic dancing, congregational chanting and pure bhakti across all over India before concluding 48 years of His pastimes.
As the film ended, the newly dressed and beautifully ornamented 7 Gaura Nitais appeared again with their servants to give enthused devotees Their darshan – and the celebration venue resounded with loud cheers of "Haribol" to welcome the Deities back again. After performing Arati and offering of an expansive bhoga, lovingly prepared by the congregation, an interesting quiz competition ensued. This drew enthusiastic participation from the devotees of all age groups – but eventually the children stole the show by answering most questions about Caitanya Mahaprabhu's life history and pastimes.
The highlight of this evening, however, was yet to come – a flash-mob style dance kirtan performed by the JOSD members to honour Sri Caitanya Mahaprabhu's global sankirtana movement. This was the first ever live flash-mob style dance kirtan performed in New Zealand by the ISKCON devotee community. The spectators, pleasantly caught by surprise, responded with a thunderous applause. Within seconds of the dance performance, the entire venue started resounding with claps and loud singing of "Govind-Bolo, Hari Gopala Bolo", cheering the dancers.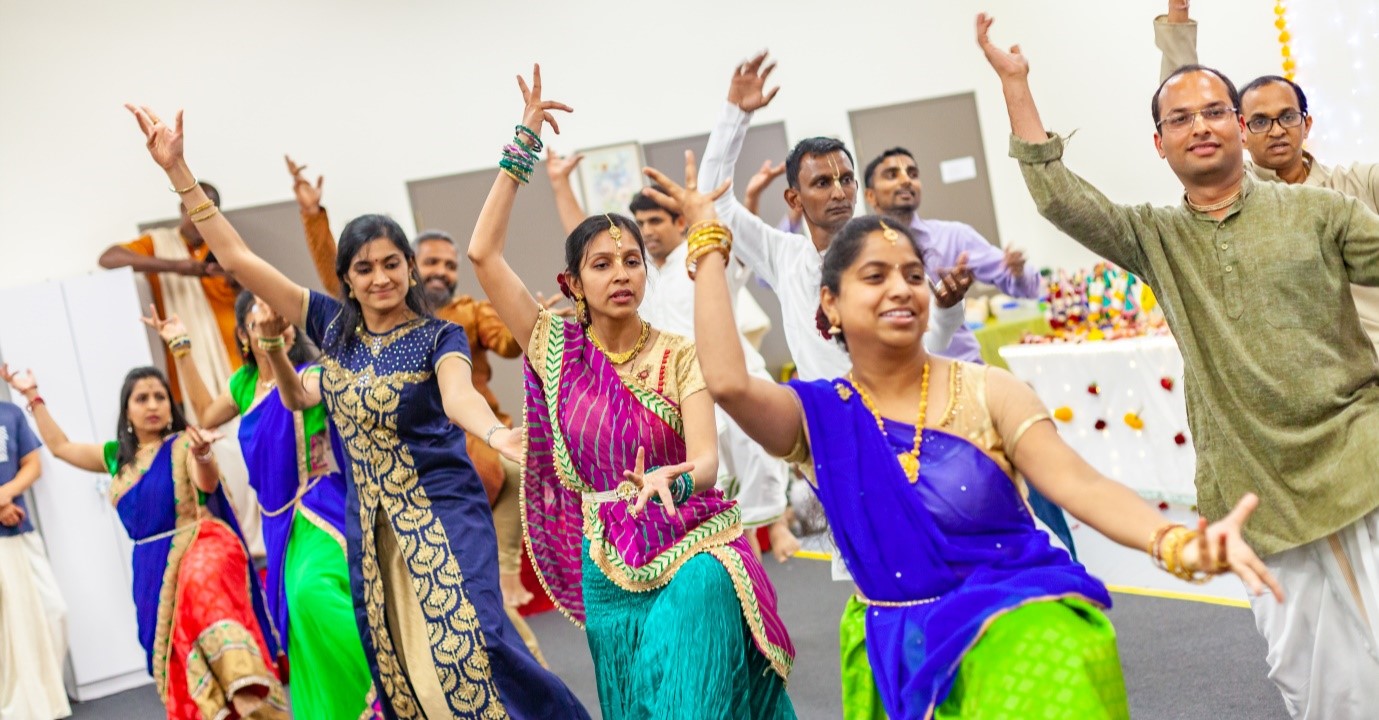 This performance brought Lord's appearance celebration to a befitting end, where virtually every hand clapped and every foot moved to celebrate Lord Caitanya Mahaprabhu's appearance day.
The evening ended with many courses of sumptuous prasadam. It was an impeccable display of team work, loving association and devotional attitude among the JOSD Wellington members that created a jubilant and blissful ambience; and left a memorable impression on the minds of many.
More pictures of this event can be found here: https://www.facebook.com/story.php?story_fbid=1977251839248210&id=1423885507918182
For more details on JOSD Wellington activities, articles and programs, please visit us on:
Facebook: https://www.facebook.com/Journey.of.Self.Discovery.Info/
Website: https://josd.org.nz/